Expert Care from The Subaru Service Center
If you are looking for Subaru car service or Subaru car repair in Plainfield, IL, then the Hawk Subaru Service Center is the right place for you. Our technicians work in a state-of-the-art facility that has been handling everything from oil changes to Subaru alignments since our inception. Trust the professional Subaru mechanics to treat your vehicle with the utmost professionalism and care so that your vehicle remains in tip-top condition.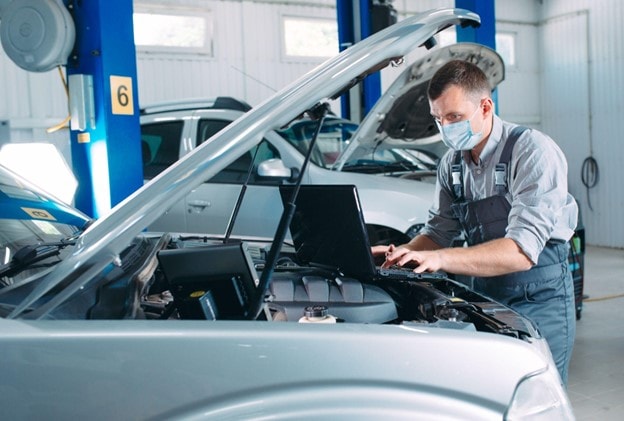 Hours of Operation
The Hawk Subaru Service Center is open from 6:30 AM to 6 PM Monday through Friday, as well as Saturday from 8 AM to 4 PM.
Services Provided
Our certified technicians are all capable of performing the following services for your vehicle:
●     Brake Repair
●     Wheel Alignment and Tire Rotation
●     EyeSight Driver Assist Repair
●     Subaru Boxer Engine Diagnosis and Repair
●     Electrical System Diagnosis and Repair
●     Inspection and Replacement of Fluids, Belts, or Hoses
●     Transmission Repair
●     Suspension Repair
●     A/C and Heating System Repair
●     Multipoint Subaru Inspection
Subaru Trained and Tested
Our service team has completed stringent factory training to be certified by Subaru, and they pride themselves in their unparalleled understanding of Subaru vehicles. Whether it is an older model or a brand new Subaru, they are knowledgeable about every part that makes your vehicle run. Even as Subaru develops new technologies and upgrades the performance of its vehicles, our technicians will be continuing their training to remain up to date on the latest advancements.
Amenities While You Wait
While your vehicle is being serviced by our staff, we welcome you to make use of our waiting room to pass the time and relax. We offer free wifi and coffee so that you can stay connected and focused. There are also a host of restaurants and grocery stores conveniently located within walking distance from our dealership in case you would prefer to get a meal or run some errands.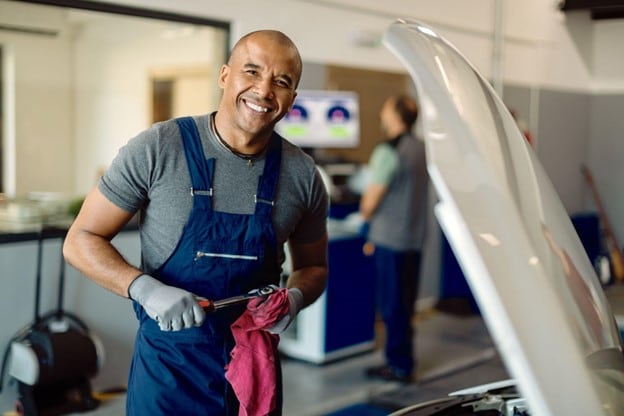 Trust Hawk Subaru
With our warranty-backed service, we guarantee our work and our genuine Subaru parts which are covered by the factory warranty. We also offer monthly service specials to Subaru owners so the service is affordable, as well as a free car wash after each appointment to keep your Subaru looking its best. Whenever you need your Subaru car serviced in Plainfield, contact Hawk Subaru to schedule an appointment with our service department.