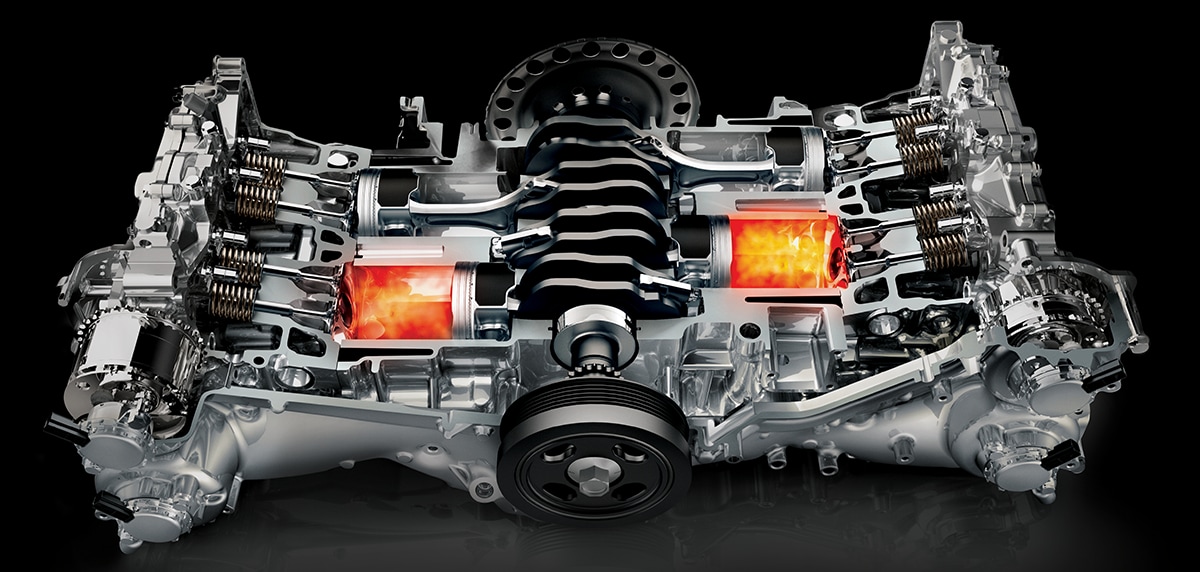 Automakers have a tendency to increase the performance of a vehicle by installing larger engines. The vehicles ultimately pay the price with less responsive handling, more weight, and lower fuel economy. Subaru is beating the odds with their Boxer engines that deliver optimized fuel economy and power without making sacrifices.
The Subaru Boxer Direct Injection engine has seen quite a few changes over the years. In 2002, the WRX boasted a 2.0-liter turbocharged four-cylinder that rocketed out of the gate with 227 hp. In 2009, the WRX brought a 2.5-liter turbocharged four-cylinder engine that delivered 265 hp.
In 2014, the Subaru Forester saw the addition of a turbocharged engine that replaced the 2.5-liter turbocharged four-cylinder in the lineup. Wielding a whopping 250 hp and 258 lb-ft of torque, the new engine saw increased fuel economy as well. In all, the engine played host to a combination of top technologies, including direct injection, a twin-scroll turbocharger, and an intercooler.
Looking closely at Subaru's Boxer engines reveals that they ultimately provide more performance without sacrificing fuel economy, something other automakers could learn from. The engines also produce less emissions than those of other automakers.
Subaru is out to offer premium engines that boast incredible performance with exceptional fuel economy. The Japanese brand has succeeded year after year and looks like it will continue to do so well into the future.