Get Your New Subaru in Bolingbrook
Finding a new Subaru in the Chicago suburbs has never been easier thanks to Hawk Subaru in Plainfield! No matter what your requirements or needs are for a new vehicle, our professional sales staff will be able to assist you in your search. We also have a top-notch service department and a knowledgeable parts department that can outfit your vehicle with replacement parts or accessories in a flash.
Instead of looking online for Subaru dealerships near Bolingbrook, Illinois, trust the experts at Hawk Subaru to get you behind the steering wheel of a new 2023 Subaru!
Get a Great Price on Your Next Car
Our sales representatives understand the essential features of every single vehicle, and can confidently inform you about the valuable aspects. Whether you are interested in comfort features such as heated seats or advanced safety features such as adaptive cruise control, we have vehicles for you!
We have vehicles ranging in price from incredibly affordable pre-owned vehicles below $10k to some more luxurious SUV trims that are worth every penny. Thankfully, no matter which car you select from our inventory, our finance department will be able to assist with getting you a loan if you require it! All you have to do is fill out a loan application, and while you are at you can look at the other offerings we have to make each vehicle more affordable.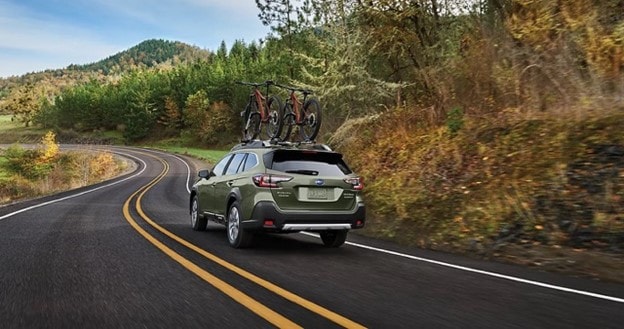 Service That Matters
If you already own a Subaru vehicle, then trust the certified technicians in the Hawk shop to provide your car with the utmost care and attention. Our team is regularly trained on the latest Subaru vehicles, including the 2023 models so that their knowledge is always up to date and of the most benefit to our customers.
Working hand in hand with the technical team of the service department is the parts department that works tirelessly to bring you the exact components that you need. They take the stress out of repairs and replacements by clearly communicating a timeline and the expected delivery of your parts if they are not currently available.
Find Subarus for Sale in Bolingbrook, IL
Make car shopping a breeze by contacting Hawk Subaru, or browse through our online inventory of brand-new or pre-owned vehicles. If you find the vehicle that you believe is right for you, then our representatives would love to provide you with a test drive to make sure that it is the right match. We want to make sure that your car buying experience is as simple and painless as possible, so the next time you are in the market for a vehicle, come to Hawk Subaru in Plainfield.